All the scheduler add-ons support repeating an action based on a schedule. By default the add-ons will list the schedules that are available in the WordPress installation in the dropdown.
If you want a new schedule that is not listed in the dropdown, then it can be easily added to your WordPress installation using the free WP Crontrol plugin.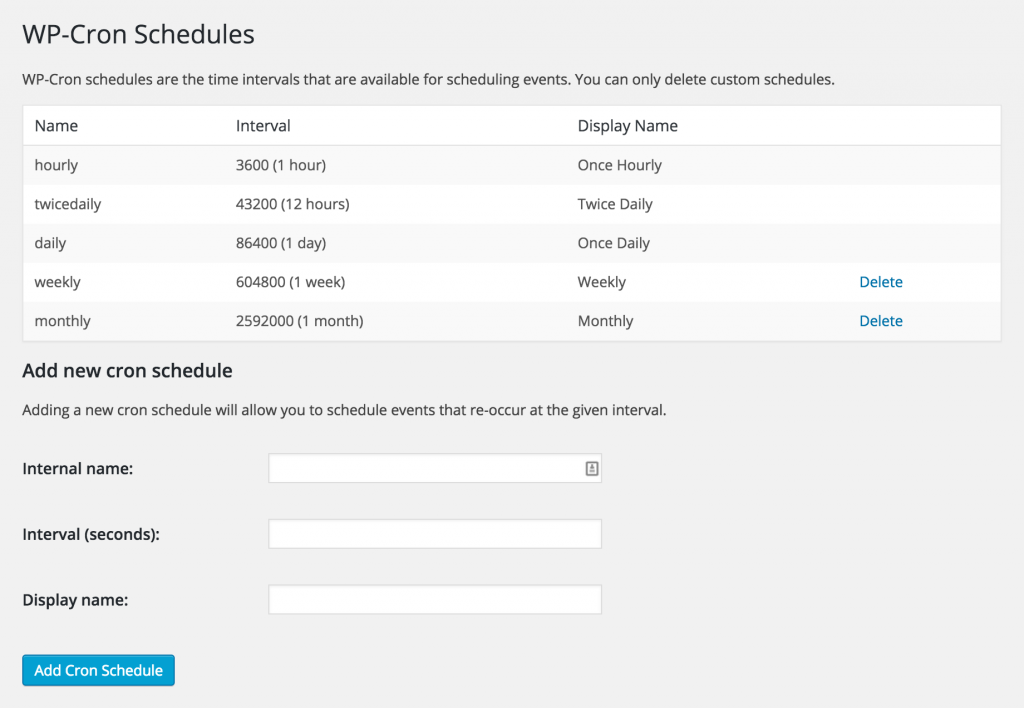 To add a new cron schedule, follow these steps.
Install the WP Crontrol plugin from WordPress plugin repo.
Go to Settings -> Cron Schedules
You can see the list of available Cron Schedules and a new one if needed